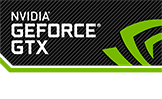 NEW LEGENDS WILL RISE
NUR FÜR BEGRENZTE ZEIT: KAUFE EINE MSI GEFORCE® GTX 1080 Ti / 1080 GRAFIKKARTE ODER EIN GEFORCE® GTX 1080 NOTEBOOK / DESKTOP UND ERHALTE DESTINY 2*.
AKTIONSZEITRAUM
13. JUNI BIS 27. JUNI 2017 ODER SOLANGE DER VORRAT REICHT
Mach dich Game Ready mit einer GeForce GTX aus der 10er Serie und erlebe Destiny 2 auf dem PC. Nur für begrenzte Zeit: Kaufe eine ausgewählte GeForce GTX 1080 Ti oder eine GeForce GTX 1080 Grafikkarte, ein MSI PC-System oder ein MSI Notebook und erhalte Destiny 2 sowohl zum Launch des Spiels als auch einen Early-Access-Zugang der PC Beta!
Die letzte sichere Stadt der Menschheit ist durch eine übermächtige Invasionstruppe gefallen, die von Ghaul angeführt wurde, dem Commander der brutalen Red Legion. Er hat die Beschützer der Stadt ihrer Macht entledigt und die restlichen Überlebenden gezwungen zu fliehen. Du wirst mysteriöse, unerforschte Welten unseres Sonnensystems besuchen um ein Arsenal an Waffen und zerstörerischen Kampffähigkeiten zu erkunden. Um die Red Legion zu besiegen und Ghaul zu konfrontieren, musst du die in der Welt verstreuten Helden der Menschheit vereinigen, zusammenarbeiten und gemeinsam zurückschlagen um unsere Heimat wieder zu erobern.
WAS MUSS ICH TUN, UM DAS SPIEL ZU BEKOMMEN?
Um teilnahmeberechtigt zu sein, müssen Kunden eine ausgewählte MSI GeForce® GTX 1080 Ti / 1080 Grafikkarte oder ein GeForce® GTX 1080 Notebooks vom 13. Juni bis zum 27. Juni 2017 von einem autorisierten und teilnehmenden MSI Reseller/Einzelhändler innerhalb der APAC Region (Malaysia, Singapur, Vietnam, Indonesien, Philippinen, Thailand, Australien, Neuseeland, Taiwan, Hong Kong) erwerben.
2. Register your newly purchased MSI Graphic Card or Notebooks through the following steps.
3. If you are experiencing any issues and having any problems, please contact here.

Game Ready mit unschlagbarer Power und Effizienz der GeForce® GTX 10 Serien GPUs.

WÄHLE DEINE WAFFE
TEILNAHMEBERECHTIGTE GRAFIKKARTEN
TEILNAHMEBERECHTIGTE NOTEBOOKS
TEILNAHMEBERECHTIGTE DESKTOPS