MSI, a world leader in high performance computing hardware, today announces its new WS65 mobile workstation. The WS65 shows MSI's continued investment in its workstation lines with a commitment to users searching for sophisticated products that blend performance and portability. MSI will have the WS65 on display at Siggraph 2018 at the NVIDIA Booth number 801.
WS65 – An Evolved Ultra-Thin Mobile Workstation for Creatives and Professionals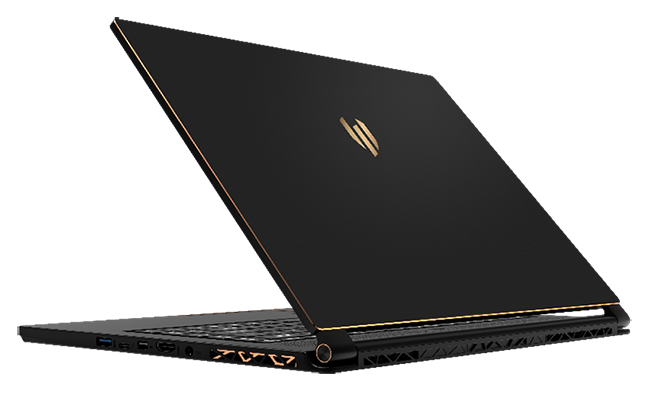 MSI's new WS65 mobile workstation features a similar chassis to the GS65 Stealth Thin, with attractive styling and 15.6-inch, ultra-thin bezel display. With up to Intel's 8th Generation Core i9 processor and up to NVIDIA Quadro P4200 graphics, the WS65 is up to 40 percent faster than the previous generation. While it was designed for portability, the WS65 also features an 82Whr battery for up to eight hours of battery life.
"With an Intel Core i9 processor and up to NVIDIA Quadro P4200 graphics, the WS65 is a breakthrough for slim, portable workstations," said Clifford Chun, System Product Management Director at MSI. "It's a beautiful laptop that will easily fit into any business scenario but is more than powerful enough for even the most demanding workloads."
The display of the WS65 is a 15.6-inch Full HD IPS display with 72 percent coverage of the NTSC color gamut. For storage, the workstation offers one PCI-e SSD / SATA combo and one PCI-e SSD. Ports include three USB 3.1 Type-A, one USB 3.1 Type-C, one HDMI 2.0, one mDP 1.4, one mic-in and a headphone out. The WS65 will be available this September.
With the debut of the WS65, MSI also unveiled its new workstation logo. This new minimalistic copper logo gives the line a renewed sense of elegance better suited for the business environment. The new logo will has become much more low profile, showing MSI's ambition to the commercial market. MSI is dedicated to helping the modern professional to achieve outstanding performance and results in a dynamic environment.
For more info about MSI's award-winning products, follow us at:
MSI official website:
https://www.msi.com/Workstations
Twitter:
https://twitter.com/msiworkstation
IG:
https://www.instagram.com/msiworkstation